New Life South Africa Team
Mariam Kukunashvili, MD, PhD
Co Founder, New Life Network
Mariam was graduated from Tbilisi State Medical University with honor and was granted full government scholarship for further studies. Upon completing her 3 year residency program she continued her studies at Tbilisi State Medical University to pursue her Master Degree in Healthcare Management and Economics. In parallel to her post graduate studies, Mariam worked as a night shift nurse and later as a doctor at an Emergency Care Unit of Tbilisi Central Hospital.
From 2003, Mariam works as a Regional Coordinator for EU supported project "Primary Health Care Financing Reform in Georgia", where she has been supervising health care reform in the Country. After Health Care Reform Project, Mariam continues work at various EU and USA Embassy funded projects: "Palliative Care', Poverty Reduction", US Embassy programs on "Sustainment and Stability Operations program", "Bioweapon's Threat Reduction Program".
From 2008, Mariam came to Fertility sphere with her own history of infertility struggle.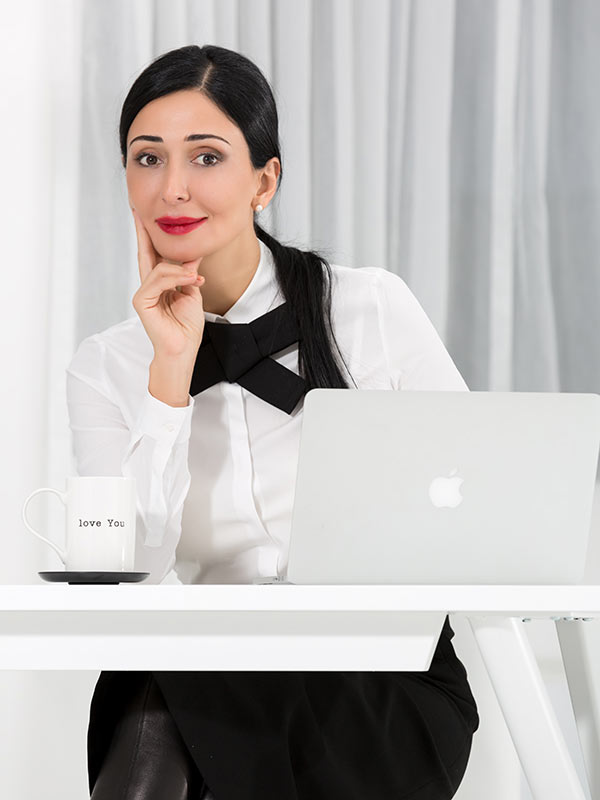 She suffered from endometriosis for a long time. She underwent 11 unsuccessful IVF attempts, and 4 surgeries, then one successful but ectopic pregnancy. The medical conditions lead her to turn to surrogacy. With the help of 2 wonderful surrogate mothers, she and her husband have a beautiful daughter and twin boys, born in 2011.
Mariam is principle author of the books "Surrogate Motherhood: The World Practice and Georgian Reality", "Aging and Healthy Lifestyle" and Co Author of Surrogacy and Fertility book which was published by Cambridge University in 2016. She also writes articles and Blogs for various Georgian newspapers.
Mariam strongly believes, that every business has corporate Social responsibility, thus she funds In Vitro Fertilization (IVF) programs for certain number of Georgian infertile couples on a monthly bases. Moreover, she is a founder of charity organization New Life Fund assisting school children from vulnerable families via providing the monthly stipend for their studies and arranging study corners at home.
Mariam is extremely passionate about people who are dealing with infertility, as she has personally experienced the headache and disappointment associated with it. Mariam brings her remarkable clinical and personal experience to the New Life Global Network and leads the clinics with great commitment to its vision and goals.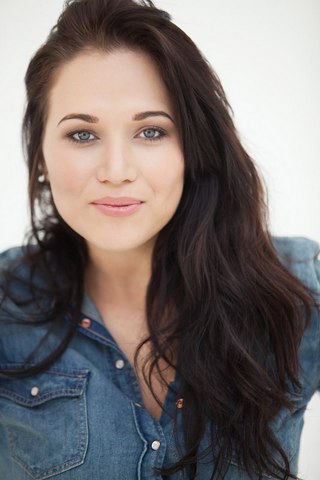 Junette Van Aarde
New Life Donor Coordinator in South Africa
Junette was discovered by New Life and she started working as New Life Global Network as Donor Coordinator previously working as a Planner and Sales Executive in the Engineering world where she worked for more than 5 years. Since she started with the company, through her hard work and dedication, New Life South Africa has had over 215 amazing women sign up as donors.
Junette is responsible for signing up new donors and also for the planning, monitoring and managing of the donor cycles. She oversees all travel arrangements, assists with pill plans and medication cycles, and is a mentor and support for each and every donor, traveling with them to destinations as Chaperone when eve is needed. She has a solid, professional relationship with the medical teams in all destinations, and ensures that every donor is monitored and feels supported and nurtured throughout the entire donation process, including after their return home.
About Our Team
Our team is a pool of talent comprising of dedicated staffs from different medical and non-medical disciplines. Doctors, researchers, laboratory technicians, nurses, pathologists and medical attendants complete our medical team. They are all committed, qualified, experienced and focused.
Besides we also have a non-medical team specialized in legislative and administrative actions. They take care of social and legal issues connected with infertility treatment services adhering strictly to the laws of the land. The entire team in New Life South Africa is in touch with the latest developments in infertility science, and the research work is an ongoing process to take care of the challenges encountered in this highly specialized profession where patient complications and enigmas of genetic engineering, human reproduction technology and embryology come very frequently.
A part of the team is in constant rapport with the clients as well as with surrogate mothers and egg donors. They continuously explore the database of donors and surrogate mothers and take latest updates on their health profile, lifestyle and service rendering potential.
Our staffs are excellent organizers and handle critical situations with confidence and efficiency. They make sure that a surrogate mother or an egg donor can be contacted in an emergency and flown in right into our clinic from any part of the world within a very limited time frame.
Another area in our team that we take pride in is their excellent coordination efforts both intra clinic within our New Life South Africa's team structure and with the staffs of other clinics outside South Africa operating in our global network. No one works in isolation. There is always flow of thoughts and exchange of ideas centering on infertility issues so that one can benefit from the experience of the other.
Ours is among the best medical team serving the infertility industry. They do it with skill, promptness, dedication and professional competence.